Chancellor Thomas Keon of Purdue University Northwest was the only recipient of a national award for diversity engagement from an Indiana institution in 2016 and received the Sagamore of the Wabash award last summer for "transformational leadership." This made it all the more shocking for some faculty and staff members when he imitated an Asian language as a joke at a commencement ceremony back in December.
Here is a video of the incident from NBC news. 
87% of the Purdue Northwest Faculty Council voted that they had no-confidence in the leadership abilities of Keon after this event.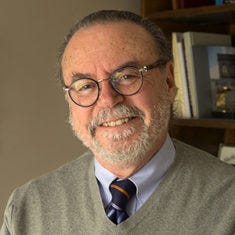 "There is a disparity here, and the reason why this is so newsworthy, right, is because it's hard to, it's hard to make sense out of it," said Professor Thomas Roach, chair of the Faculty Senate.
Roach was on stage when the incident occurred but claimed that he and others he had spoken with had not understood what Keon had said until watching a clip afterwards.
Diversity programs at Purdue Northwest
At Purdue Northwest, all faculty and staff must go through diversity and inclusion training and they have an affirmative action plan in place. According to the Times of Northwest Indiana, Keon also introduced Brother 2 Brother, "a program geared to increasing retention and graduation rates of Hispanic and African-American male students" during his term, in addition to a committee dedicated to celebrating cultural heritage, as well as a multicultural lounge dedicated to "to encourage the sharing of ideas from students of all backgrounds."
Other programs are also in place for "military veterans, students of LGBT orientation and leadership development for students of all populations."
There are also separate graduation celebration events for Latino and Black students.
Accusations of systemic racism
However, according to one open letter signed by academics from across the country referring to the commencement incident, "Such a toxic dynamic is one obvious outcome of Keon appointing a Senior Leadership Team that is all white and his hiring a chancellor's office staff that is predominantly white with zero Asian Americans."
Examples they cite of "systemic racism" include a lack of courses focused on Asian-American studies and a lack of faculty with research interests focused on Asian-Americans.
"These glaring absences suggest systemic deficiencies in the hiring, promotion, and review process for faculty and staff at PNW, as well as the routine exclusion of Asian American history, culture, and politics from PNW's scholarly activity," the letter said. "These deeply ingrained structural problems cannot be solved by token hiring or diversity training. PNW needs dedicated leadership to eradicate institutional racism. The search must begin immediately for effective leaders with the training and experience required to meet the challenges of higher education in the twenty-first century."
[RELATED: Scopes "Monkey" Trial offers surprising lessons for Christians seeking social justice]
Part of this may be due to the fact that the university is only 2.6% Asian, 0.1% American Indian or Alaska Native, and 0.1% Native Hawaiian or Pacific Islander. Meanwhile, the enrollment at this regional campus of Purdue University is 25% Hispanic and 56% first generation college students.
Graduation rate data is also only available up until 2015, before the Purdue Calumet and Purdue North Central campuses merged to form Purdue Northwest, making it difficult to objectively compare success rates of Asian-American and other student groups before and after Keon oversaw the administration of diversity programs.
Diversity as more than just a number
Roach, however, cautioned against measuring the effectiveness of diversity programs by raw numbers.
"From a business perspective, you can say, well, how many minority students do we have and how many graduate," he said. "The real measure of it is how do we treat one another… And, and the people who are over focused on those numbers aren't really concerned about this issue, they're really concerned with accumulating the numbers so they can put things on their resumes and get better jobs."
Nevertheless, some groups like the Asian-American Christian Collaborative, have put together a list of recommended policy responses.
Policies they and others recommended included implementing and enforcing anti-Asian bias policies, offering Asian-American Studies and Ethnic Studies programs, prioritizing cultural sensitivity training "for all members of the campus community" (which is currently required for all employees), adding "cultural competency and racial bias awareness requisities" for hiring decisions, funding and supporting Asian-American campus groups (currently only two exist, the Chinese Student Association and the Indian Student Association), and ensuring diversity offices have representative, trained full-time staff.
Leadership failures a more significant factor than overt racism
In his apology for the commencement incident, Keon said that he would direct an interdisciplinary team he had formed earlier in the semester to "specifically understand and address issues of importance to the Asian American Pacific Islander community at PNW, and to offer concrete ideas that our university will act upon to ensure that our campuses are places that welcome and value all." He also said he would meet with members of the Student Government Association "to discuss how to best address students' concerns."
Keon leaving himself effectively in charge of the response from a top-down level without any concrete commitments as of yet was a cause of concern for some.
"The people who are over focused on those numbers aren't really concerned about this issue [of whether minority students are succeeding], they're really concerned with accumulating the numbers so they can put things on their resumes and get better jobs."

Dr. Thomas Roach
In an interview with WFYI, David Detmer, president of the Purdue Northwest Chapter of the American Association of University Professors (AAUP) called for the chancellor to resign, although like the Purdue Board of Trustees he recognized that the chancellor did not have a history of overt racial insensitivity.
Rather, Detmer viewed the solution as a new leader who would exhibit more transparency and accountability to the university community.
"What there has been a pattern of is really not reaching out to the university community for consultation on decisions," he said. It's a very top-down authoritarian approach to university governance."
Reaching out to Detmer by email, he further clarified that "There has been no attempt [by Keon] to resolve disagreements, to address concerns, to win back confidence. Most importantly, he has stopped attending meetings of the Faculty Senate, and he has stopped having meetings with the leadership of that Senate."
Roach, too, was unconvinced by the apology.
"If the person at the top of the organization is insensitive to these issues, which we have ample evidence of, and the people that he's hired who have responsibility for addressing these issues don't, you have to conclude that really, there's nothing meaningful going on here," he said.
Roach pointed out that after the incident, Keon's Chief of Staff and their public relations officer had handled the fallout rather than the diversity office.
"I think it's public relations," Roach said. "I mean, you consider the fact that you know he's surrounded by a group that he calls a senior leadership team, and they've never made a statement about this. We've never heard from, I mean, he's gotten two diversity officers since this happened, and neither one of them has made a statement about it."
Roach mentioned that he viewed there to be a deeper disconnect between the Purdue administration which on the one hand claimed to be pro-diversity, and which on the other refused to fire Chancellor Keon.
[RELATED: Purdue student gov to spend $17k on rainbow crosswalk]
"The people who created these diversity initiatives were, were faculty, a lot of us who were activists in the sixties, right? We, we marched for civil rights. You know, we probably, you know, were probably the same people who protested against the war, um, you know, we were, we supported women's rights and things like this. Those aren't the people who go into administration," he said.
In his view, ultimately, the deeper issue was that the motivations of the activists that fought for such programs were different than the administrators that carried them out, which made it more difficult to implement such programs effectively.
"There's another factor in the university that's there because they wanna make more money. They wanna get ahead. They want prestige, right? And those are the people that are, you know, that are vying to get appointed dean and, and, you know, and Provost and chancellor, they want that, they crave that, um, that attention and that authority, and they're not the people who really establish the values of the campus."
Keon was retained in April of this year, and will continue as Chancellor until June of 2024, when he will transition to a faculty role.